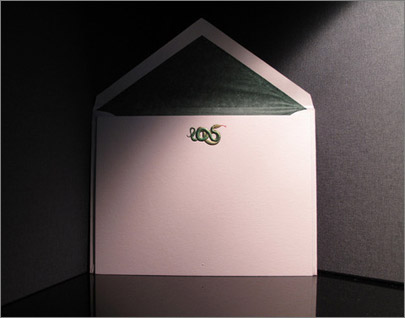 Connor's Write Again stationery collection contains a beautiful selection of hand engraved cards and hand lined envelopes.
Our Write Again collection is designed for those who want to express themselves through an elegant form of communication.
A handwritten note on our Write Again stationery is sure to impress even the most discerning recipient.
All cards are packed in Connor's signature grey Italian silk linen box.